Joe Handley interviewed on persecuted leaders
Voice of the Martyrs Radio recently interviewed Joe Handley on the topic of preparing Christian leaders for persecution.
It's helpful to know that Asian Access did not set out to address persecution. However, leaders in over half of our 15 countries face persecution. Through our work with these leaders, we have learned so much about the pressures believers face from either their own governments or religious extremists in their countries. Joe describes why Asian Access is now getting more involved:
This is the context in which Asian Access increasingly finds itself. Our specialty is building the capacity of leaders to accelerate them in the mission to which God has called them. But when persecution and pressure is happening, that acceleration gets pinched. We've been [now] called to come alongside in areas of persecution and pressure.
VOM Radio introduced the interview like this:
Joe Handley leads Asian Access, a ministry to train and equip church leaders—including many working in countries where Christians face persecution for their faith.

Listen as Joe shares the process used to train leaders, and the special challenges of raising up leaders prepared to endure and thrive in spite of persecution and hostility. Joe will also talk about how the principles taught translate across cultural boundaries from country to country, equipping leaders to boldly follow Christ and serve His people. Finally, Joe will equip us to pray for these leaders, as well as the ministry of Asian Access.
Leaders Prepared for Persecution [podcast]
Listen to Joe's interview:
Listen on VOM Radio website:
https://www.vomradio.net/episodes/detail/leaders-prepared-for-persecution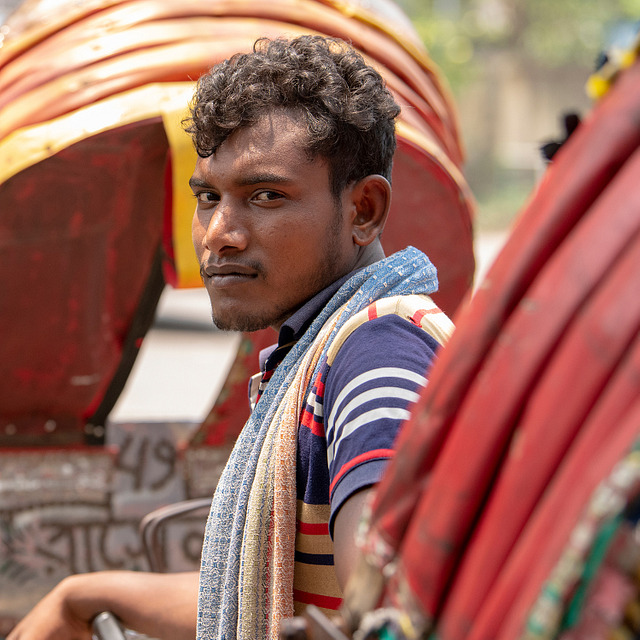 More Information
About VOM Radio
VOM Radio is a weekly national program focusing exclusively on the testimonies of our persecuted family and on building fellowship between the Body of Christ in the United States and His Body in hostile and restricted nations. VOM Radio is the only program of its kind. Each week, host Todd Nettleton shares testimonies from brothers and sisters willing to suffer persecution rather than deny their faith in Christ.
If you're new to VOM Radio, you may want to start out listening to our conversations with Sister Amber, arrested in Tibet; Gracia Burnham, missionary kidnapped in the Philippines; Gary Witherall, whose wife was martyred in Lebanon, or Nik Ripken, author of The Insanity of God.
Launched in 2014, VOM Radio now airs on more than 950 stations across the United States, in addition to worldwide digital distribution online and on every major podcast distribution channel. In 2016, VOM Radio was honored as "Radio Program of the Year" by the National Religious Broadcasters.